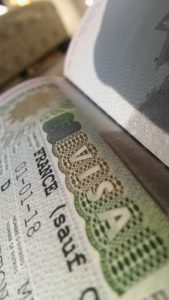 Click here for the printable version.
A lot has happened in the last month, and even more changes are coming over the upcoming two months, as they will (hopefully) culminate in us leaving for language school.
Westwood Baptist, Bethany's sending church, hosted a spaghetti dinner and silent auction at the beginning of the month to help raise our outfit and passage fund. We were very blessed by all the hard work and generosity displayed by the church during that time.
A few days later we headed to the French Consulate in D.C. for our visa appointment! Thankfully everything went smoothly and we even had time to stop at a few museums before heading back home. Continue reading »